BI module. Anticipate, don't react
Predictive insights
With ForeSee you can fill comfortable that your business will run smoothly. Let our system digest the data gathered from your business and let you of future event and irregularities. You will have the power of state of the art machine-learning algorithms in the palm of your hand which will analyze the data from past events that took place in your business. Predict future events like: overcrowding, long delays or even the arrival of a customers with special needs. Get notified. And get prepared.

Smart suggestions
As a manager, with dozens of solutions and too many reports, staying in track of all the information gathered on each of your customers or employee – is simply impossible. Therefore, we provide a robust suggestions mechanism which simplifies and refines any decision that you have to make even if it is based on tens of thousands of events and details.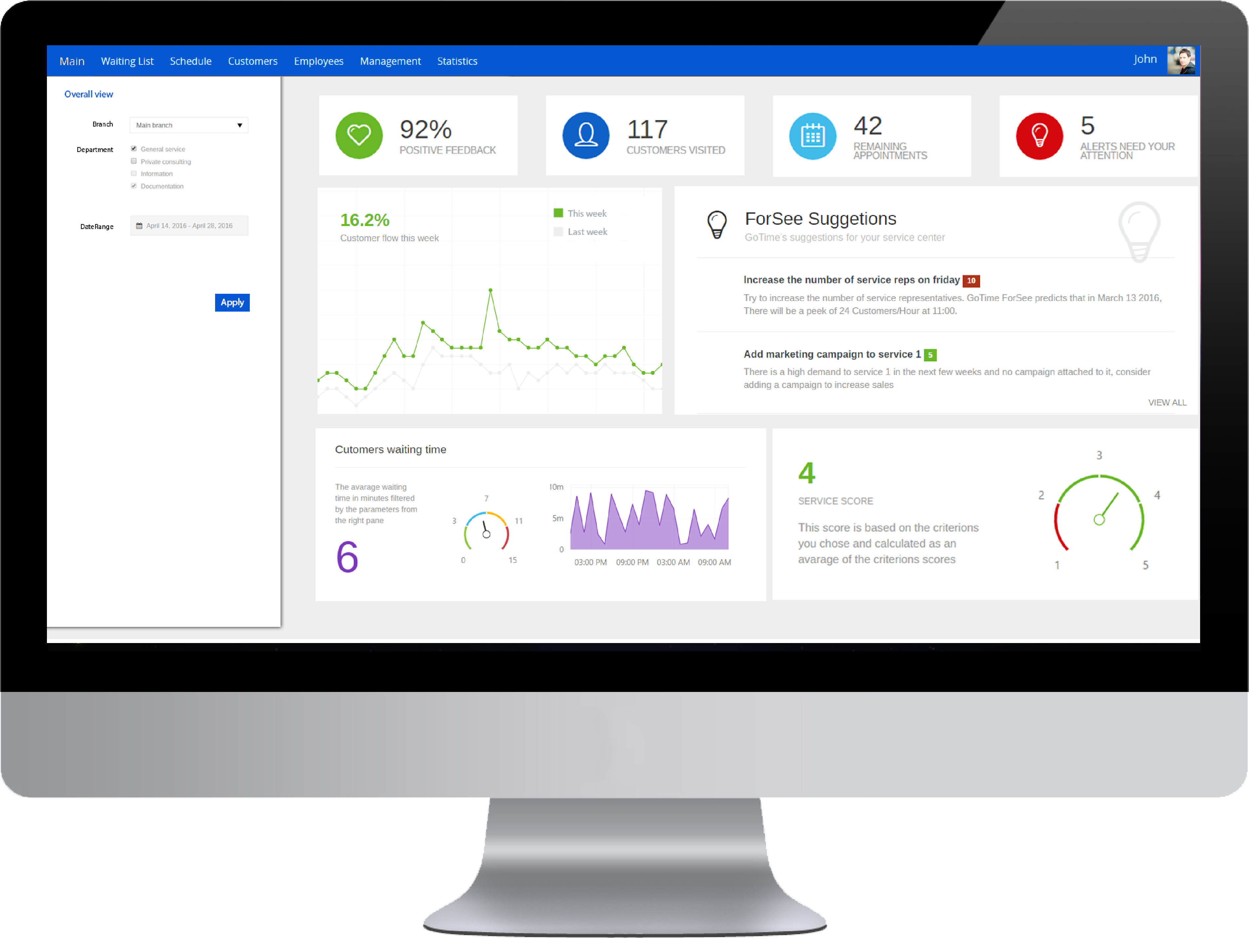 Automation
GoTime lets you set customized automation modules with a simple IFTTT (If-This-Then-That) interface. Control the events that will trigger an automation and the operations that will be triggered when they occur. In such a way you can set alerts, notification and even react to events automatically.

Dynamic Reports
Access your business reports from everywhere at any time.  Generate dynamic reports that will help you see any data you would like, filtered, understandable and focused. Drill down and reveal insights that will give you a complete understanding of your customers, their needs and their interests which will lead to increase sales and customer satisfaction.